It's 2019! Have you already shun the bad vibes of the previous year? Or have you not moved on yet?
It would be pretty much unfair to bring old baggage of the previous year. So, let go of what happened and charge everything to experience and start a newer slate.
Ever wonder what 2019 has in store for you? If you are an entrepreneur who just recently engages your business in the digital stream, chances are you have this need to be updated on the social media marketing trends and other trends that would benefit your products and services, right?
Let's get the ball rolling! Here are the top 10 lists of social media marketing trends you wouldn't want to miss for 2019.
Facebook is still on fighting chance.
Whether you'll believe it or not, Facebook still remains to be one of the top choice for social media platforms even after the 14 million data breach last year.
According to research study by Pew Research Center, Facebook and Youtube are the two platforms used by majority of the Americans. (http://www.pewinternet.org/2018/03/01/social-media-use-in-2018/)
Depending on where your target audience is currently logged on, Facebook still has a good fighting chance this year most especially for American adults.
An updated research published on Pew Research Center last October 2018, showed 74 percent of U.S. adults visit Facebook once a day.  
If you are in Asia, especially in the Philippines, Facebook still remains the top go-to social media platforms for most of them.
A survey released by Pulse Asia in October 2018 showed a significant increase of 10 percent for people who are already now accessing the internet at 47 percent compared to the 37 percent in 2017. (http://www.pulseasia.ph/september-2018-nationwide-survey-on-social-media-use/)
Most of them, according to the survey, access the internet using their mobile phones.
Their purpose of accessing the internet? It showed 98 percent of them are checking their social media accounts with Facebook being mentioned along with Twitter and Instagram.
While there may still be doubts on Facebook's integrity because of the data breach, Facebook says it has already resolved the issue.
But has it affected the trust of some Facebook users and opted them to migrate to other platforms? In the U.S., younger adults have shifted using other social media platforms like Instagram.
In the Philippines, however, it is not a likely scenario.
The Pulse Asia survey indicated that Facebook remains the top social media platform that Filipinos use.
In fact, a comparative data showed that Facebook's ranking hasn't changed since 2017 when the last survey was conducted.
Apart from the "Free Facebook" offering, telecommunications companies have also incorporated the use of Facebook with their data packages.
With data packages made more affordable here, Facebook is still a popular go-to avenue for most netizens here.
2. Videos on the rise.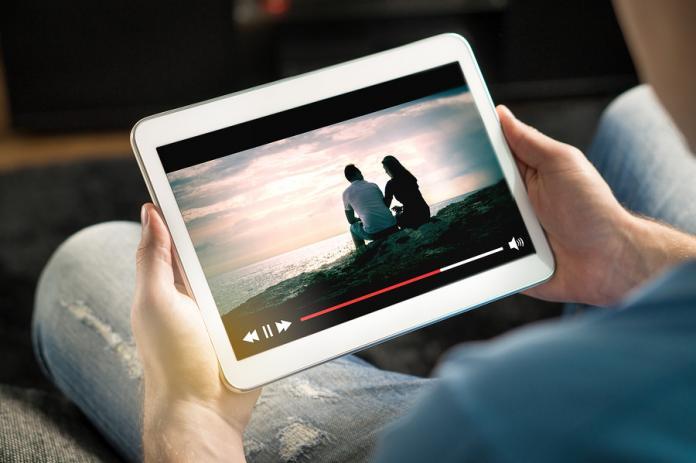 On the average, a single user in the Philippines spends 3.2 hours accessing the internet using their mobile phones while the other user of a desktop and table spends 5.2 hours.
This is according to the profile of internet users in the Philippines that Rappler, in partnership with a telecommunications company has produced. (https://www.rappler.com/brandrap/profile-internet-users-ph)
It also listed "videos" as among the top 4 online activities that an internet user does while online.
What does this mean for your social media marketing strategy?
This could only mean that you now have to step-up into going for more visuals.
Yes, dear. Surprising as it may sound but projections for the 2019 on social media marketing trends says videos are very essential to your business this year.
Have you been seeing a lot of Netflix ads on your newsfeed lately? Have you been checking them out too?
Videos fuel the curiosity of most people, if not all.
Even Facebook has now the option of Facebook Watch, right? It even has a list of top videos that you can watch.
So, let your audience watch new contents from you.
Be sure to be as creative as possible in producing one. It should also be consistent with your branding.
Don't know where to start yet? You can pull it off by introducing your company to your audience.
To make the video more compelling, add the background of your company and how it started.
However, avoid making it into a full-blown movie. Two to three minutes will do.
Do you have new products that you want to feature?
This could be a perfect way for you to show your customers a walkthrough on how you create your products.
You can even do simple DIY or Do-It-Yourself videos of some of your sample products.
It's not actually teaching them to outsmart you and make their own products; it's your way of enticing your customers to get to know your products better.
Always keep in mind to produce video content that your customers would like to see.
3. Going Live
This should be a separate aspect of your marketing strategy. Yes. You have pre-produced videos that have well-prepared content.
Yet, there's something about live videos that really makes people want to watch it.
News sites are very popular user of this feature on Facebook. They do live reports on breaking stories like anti-drug operations and other ongoing big events.
In Cebu, in particular, the page administered by the Basilica Minore del Sto. Nino has opted to go live for their novena masses this year as the province celebrates the Sinulog 2019 festival.
This way, the administrators think they could reach even those who are living abroad and who wants to hear masses. You very well know that this particular patron has a lot of Filipino devotees.
Even when they are far away, they still look for ways to connect through the accessing the internet.
Recently, Youtube has inked partnership and will be doing exclusive live streaming of Coachella performances.
Last year, it reported 458,000 views alone for the live performance of Beyonce.
This year, it is offering exclusive passes to subscribers and members to have access to the festival's playlists via Youtube Music.
You see the big things live streaming can do for your events?
If you are planning to hold one for your company or if you are planning to go for a live product launch, make sure to get a good smartphone with a good camera and a very good internet connection.
Your internet connection usually affects the quality of the video during your live airing. So, make sure, you have a very good one.
4. Your Facebook and IG Stories will count more this year.
Statistics show that more and more people are using their Facebook and IG stories feature on their apps.
Millions are giving it much attention nowadays overtaking your newsfeeds!
Since these are just available within a span of 24 hours, social media marketers may see this as another way of telling your customer what special happenings are in store for them.
This could a teaser short video of the product that you are releasing or a sneak peak of your upcoming product line.
Short-lived contents have become more and more popular especially for the younger ages. They use this to feature the highlights of their day or the gifts that they've receive or even the food that they are about to it.
Use this opportunity to market your products and services.
5. Getting a Good Local Influencer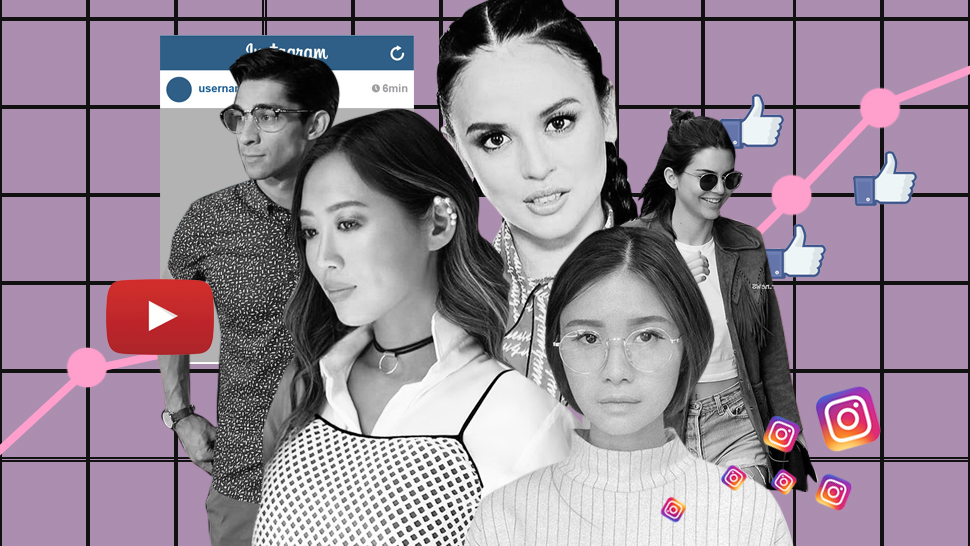 Oh, you don't have to get an actor or actress to do this one.
Have you tried searching for the top local influencers in your area? If you haven't, then you'd definitely need to do some research now!
According to Forbes, look for someone local that you can have a long-term partnership with.
Try to check out their social media accounts and see their contents. Through this, you'll be able to get to know them and their brand.
You can have a list if you want to. Go over your list of the criteria that you are looking for in an influencer.
Most importantly, work with someone you can really get along well.
Chances are you can really work out with people who also share the same wavelength as you.
6. Social Messaging Apps
Although advertisers in the Philippines have not yet tapped this, you can be the first one to do this as part of your marketing campaign.
A popular customized cake maker in Cebu does this to promote their baked products.
They offer discount coupons for their followers by sending it directly to their Facebook Messenger.
They also send out announcements of their upcoming online events so that their followers can keep tab of their happenings.
If they are doing it, why can't you?
Do this with your own network first – your social media followers!
Chances are, if they like your products, they would also share to their friends online the good news!
You can do marketing of your products while at the same time attracting potential new customers.
Statistics would tell you that there are over 1.3 billion users that are active on Facebook Messenger.
So, take advantage of these numbers and play your cards right.
7. Don't Forget a Good Content
Image from MarketMuse Blog
More and more users of the internet are looking for good quality content.
Do not ever underestimate how quality content can give you!
You need to keep in mind that nowadays, content are created for specific target audience.
Now, ask yourself, who is your target market? How do you connect with them? What should they know about your company and the products and services that it is offering?
Get to know more them deeply.
You can create a profile of all of your followers with the use of the metrics provided by the social media platform that you are using.
From there, perhaps, you'd have an idea on what to do for your content.
8. Chatbots
Have you heard about chatbots?
If you haven't, get to know them because there will be an increasing trend of them this year.
But what are chatbots? What can they do for your business?
Chatbots are artificial intelligence systems that you interact with via text or chat.
You normally use them to ask about the traffic in your area, the weather for today or help you troubleshoot the connection problem with your internet service provider.
How can they be helpful in your business?
Simple. They offer 24/7 answers to your customer's needs.
As a Facebook user, you usually see them being used by Facebook pages.
When you send a message to this particular Facebook user, they have customized responses to your questions.
Most of the questions that they answer are those that involve your company and your products and services.
It's also made available for Instagram users.
The more responsive you are to questions about your page. The more it is likely for customers to make your page a go-to one for their needs.
It is important for people nowadays to get the right answers they want at the right time. So, giving it to them at the time they need it is really highly appreciated.
It's not always all the time that you are online. So, it is better for you to have chatbots to answer simple queries.
As for the complex ones, do take the time to answer them.
Bring Customer Care essence back to life. Let those people on the other side of the computer feel your care when answering them back.
This is not just building your brand as a company that answers inquiries in the short time possible but this is also building relationships with your consumers.
Never forget that your consumers and customers are your no. 1 priority here. Start thinking for them and their needs this 2019.
9. Instagram a hit among the young ones.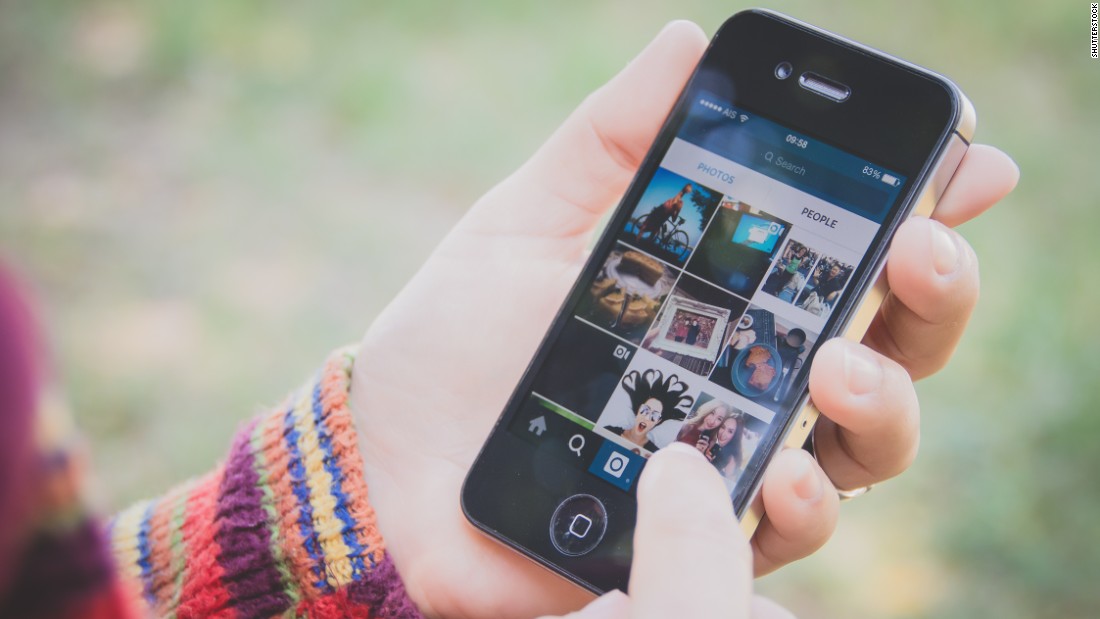 If you're targeting them for this year's campaign for your company, chances are you might find them most of the time logged on to their Instagram account.
This micro-blogging site has become a favorite among the younger generations, as this has also been a popular app where you can follow your favorite artist, musician, and other celebrities.
Most of the users here are under the age of 30.
Be prepared to come up with stunning and compelling photos and videos to be posted here as you will not only be competing for their attention but as well as competing with other businesses that have been there before you.
So how do you make use of this app?
Introduce your company. Contests such as posting of your company's products that IG users use is a hit.
Try organizing one. Feature a product every week that you'd like them to model or use in their IG posts. Prepare a catchy hashtag that you can use.
What's the prize? You can feature the photo and offer discount coupons or make your products as prizes.
IG is fun and interactive especially for the young ones. Just continue to update your account once in a while in order to gain footing.
10. Personalized marketing
image source: Elegant Themes
Video streaming site Netflix offer more personalized messaging and content.
Check out their banner, artwork, carousels, artwork, text and search box, you can see that it's all personalized.
At least 41 percent of users tend to buy more from retailers who sent them those personalized emails.
Another 40 percent of users tend to buy more from retailers who personalize their products and services from all channels.
This only shows the growing percentage of buyer's awareness in personalized marketing.
Make yours a personalized one and maximize user experience especially for your content, products, and email marketing.
This will also enhance your relationship with the end-user.
CONCLUSION:
The year 2019 is a year for newer strategies and fresher contents.
It is a time for you to become more open for changes especially in your digital marketing strategies.
If you are still unsure about what marketing trend you'll likely apply for your company this year, ask the right people to help you.
There are several digital marketing companies that may offer you on how you should better do this. However, always look for the trusted ones and who has partnered with several companies.
Talk with the ones who have made successful social media marketing campaigns. Look for testimonials online.
Check out the companies that they have helped out. How are there social media accounts now after this social media marketing company handled them? Seen any growth in their numbers?
If you have found good and positive results, then you are definitely looking at the right company that can help you move up the ladder of success.
Lastly, never ever forget the reason why you are upping your game for this year.
The digital world is an ever-changing landscape and more and more developments and updates would come and go.
Trends will always change but your goal and mission for your company to grow will always be of paramount importance.
Immerse yourselves in these trends and get to know the right ones that will work for you.
Read around and gather more insights about what should really help your company grow. Always say yes to the opportunity to learn and never be afraid to try.
Never cease learning because in the end you will reap the fruits of your hard labor.
Happy exploring for the year 2019!
Read more engaging contents and articles like this in ESTRAT.co